Written by admin on March 21, 2014 – 3:27 pm -
Tweet
The 25th anniversary of the Rainforest Fund will be celebrated in style next month with a benefit concert featuring Paul Simon, Sting, James Taylor, Dionne Warwick, Ivy Levan, Chris Botti, and Renée Fleming.
The Rainforest Fund has raised $35 million since established by Sting and his wife Trudie Styler in 1989. Originally formed to promote environmental preservation and to assist the ingidenous people who live in the Amazon rain forest, the organisation has since expanded to include projects in 23 countries, including Belize, Cameroon, Costa Rica, El Salvador, Guatemala, Guyana, Honduras, Indonesia, Mexico, Peru and Venezuela.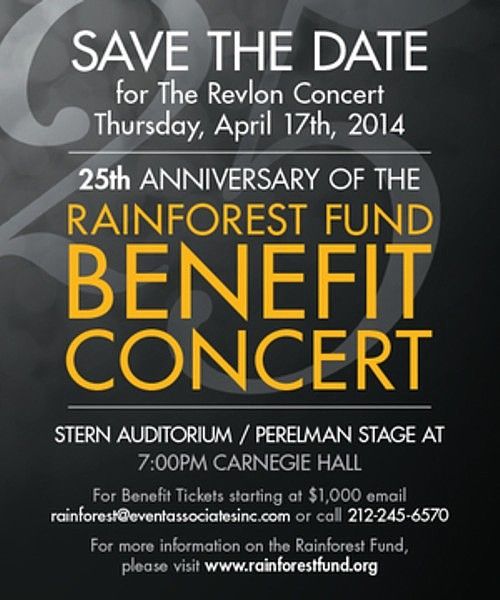 The biennial Rainforest Fund Benefit Concert takes place at Carnegie Hall on April 17.
Tags:
Chris Botti
,
Dionne Warwick
,
Ivy Levan
,
James Taylor
,
Paul Simon
,
Rainforest Fund
,
Rainforest Fund 25th Anniversary Benefit Concert
,
Renée Fleming
,
Sting
Posted in
Gigs
|
Tweet
No Comments »
Leave a Comment