ClassicPopIcons.com
brings you news, reviews and features on the all time greats of popular music.

Written by admin on April 15, 2015 – 8:52 am -
Percy Sledge died yesterday morning (April 14) in Baton Rouge, Louisiana aged 74. The American soul singer, best known for his classic number one hit "When a Man Loves a Woman," had battled cancer for years.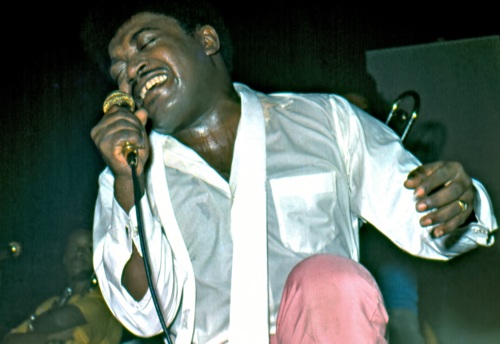 Percy Sledge got his break in the music industry when a patient at a hospital where he was working as an orderly introduced him to Atlantic Records producer, Quin Ivy. His first recording for Atlantic was "When a Man Loves a Woman" which would top the pop and R&B charts in the US and become one of the best loved soul ballads of all time. It was also a hit in the UK, peaking at number four on its original release and reaching number two when re-released in 1987.
Sledge claimed that he had been singing the melody for the song for years, but unfortunately for him he made no claim for songwriting credit and so all royalties would go to his bandmates, Calvin Lewis and Andrew Wright. Given the huge success of the original and the popularity of covers, including Michael Bolton's hit 1991 recording, this was an expensive mistake.
"When a Man Loves a Woman" is ranked at number 53 by Rolling Stone on their list of the 500 greatest songs of all time.
Sledge wouldn't repeat the success of his debut hit, but did achieve a number of smaller hits on Atlantic, including "Warm and Tender Love," "It Tears Me Up," "Love Me Tender," "Cover Me" and "Take Time to Know Her". There were also four original albums on Atlantic from 1966 to 1968.
The 1970s were less kind to Sledge, but he did chart with "I'll Be Your Everything" and "Sunshine" and played many live shows annually around the world.
In 1994, Sledge worked with producers Saul Davis and Barry Goldberg on his "Blue Night" album, which included collaborations with the likes of Bobby Womack and Steve Cropper. The album received Grammy nominations for Best Contemporary Blues Album, Vocal or Instrumental, and won the W.C. Handy Award for best soul or blues album in 1996. Sledge reunited with the same producers for his 2004 album "Shining Through the Rain".
Percy Sledge was inducted into the Rock & Roll Hall of Fame in 2005. Other honours included the Rhythm and Blues Foundation's Career Achievement Award in 1989 and inductions into the Louisiana Music Hall of Fame in 2007 and the Alabama Music Hall of Fame in 2010.
Sledge is survived by his wife, Rosa Lee Sledge, and 12 children.
Tags:
Percy Sledge
,
Percy Sledge death
,
Percy Sledge obituary
,
Percy Sledge When a Man Loves a Woman
,
When a Man Loves a Woman
Posted in
Obituaries
,
Soul
|
No Comments »

Written by admin on April 3, 2015 – 11:11 am -
Capitol/UMe has reissued five Beach Boys albums on 180-gram vinyl. The titles are "15 Big Ones" (1976), "M.I.U. Album" (1978), "L.A. (Light Album)" (1979), "Keepin' The Summer Alive" (1980) and "The Beach Boys" (1985).

The band's 1972 album, "Carl & The Passions – So Tough," will be reissued on 180-gram vinyl on May 12.
Beach Boys fans will also be interested to know that the band's classic 1966 album, "Pet Sounds," will be released on Blu-ray Audio on June 16, complete with bonus content.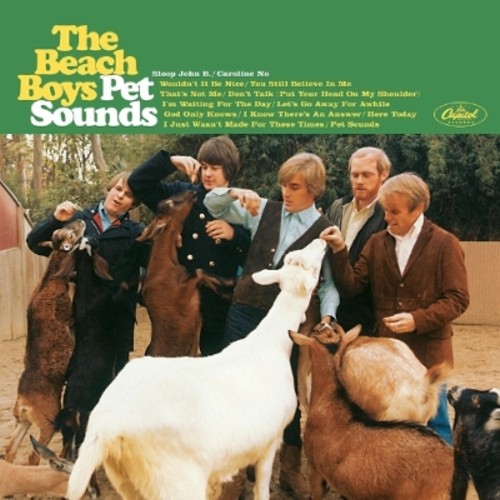 The album will be presented with six bonus tracks in high resolution (192kHz/24-bit) and in three distinct mixes, including Brian Wilson's original mix in PCM Mono, Dolby True HD Stereo and new DTS HD Master Audio 5.1 Surround mixes. The new mixes were produced by Mark Linett, under the supervision of Brian Wilson.
"Pet Sounds" is one of the most critically-acclaimed albums of all time, ranking at number two on Rolling Stone's list of the "500 Greatest Albums of All Time" in 2003, and topping Mojo's similar list in 1995.
The vinyl reissues can be ordered now via the links below:
Tags:
15 big ones vinyl
,
beach boys
,
Beach Boys vinyl reissues
,
Carl and the Passions So Tough vinyl
,
keepin the summer alive vinyl
,
LA Light Album vinyl
,
miu album vinyl
,
Pet Sounds
,
Pet Sounds Blu-ray audio
Posted in
60s pop
,
New releases
|
No Comments »

Written by admin on April 3, 2015 – 9:23 am -
The New York Theatre Workshop has announced that David Bowie will collaborate on a stage version of his 1976 movie "The Man Who Fell to Earth" with playwright Enda Walsh. The show will be titled "Lazarus".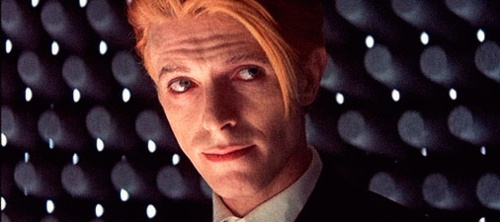 Tags:
David Bowie
,
David Bowie Lazarus
,
David Bowie Lazarus stage show
,
David Bowie The Man Who Fell to Earth
Posted in
General
|
No Comments »

Written by admin on April 2, 2015 – 5:47 pm -
Cynthia Lennon, the former wife of John Lennon, passed away yesterday after a short battle with cancer. The 75-year-old died at her home in Mallorca, Spain, with her son Julian by her side.
Cynthia met John Lennon when she was 18 and the pair were both students at the Liverpool College of Art. They were married in 1962, just before the Beatles hit it big, and would remain married for six years. Their son, Julian Lennon, posted a moving video tribute to his mother on YouTube today titled "In Loving Memory":
Tags:
Cynthia Lennon
,
Cynthia Lennon death
,
John Lennon
,
Julian Lennon
,
Paul McCartney
,
Ringo Starr
Posted in
Obituaries
,
The Beatles
|
No Comments »

Written by admin on March 11, 2015 – 10:54 pm -
US rocker and producer, Jack White, will release a single featuring Elvis Presley's first recordings for Record Store Day on April 18.
White has been revealed as the bidder who paid $300,000 for the Elvis acetate at an auction earlier this year. The acetate features "My Happiness" on the A-side and "That's When Your Heartaches Begin" on the B-side. The songs were recorded by Elvis at the Memphis Recording Service in Memphis in the summer of 1953, a full year before the release of his first professional recording.
Tags:
Elvis Presley
,
Jack White
,
Jack White Elvis Presley Record Store Day
,
Jack White Elvis Presley single
,
My Happiness
,
Record Store Day
,
That's When Your Heartaches Begin
,
Third Man
Posted in
Elvis
|
No Comments »