ClassicPopIcons.com
brings you news, reviews and features on the all time greats of popular music.

Written by admin on August 2, 2015 – 2:02 pm -
British singer and television star, Cilla Black, has sadly passed away aged 72. Cilla died on Saturday night at her home in Estepona, Spain while holidaying with one of her sons.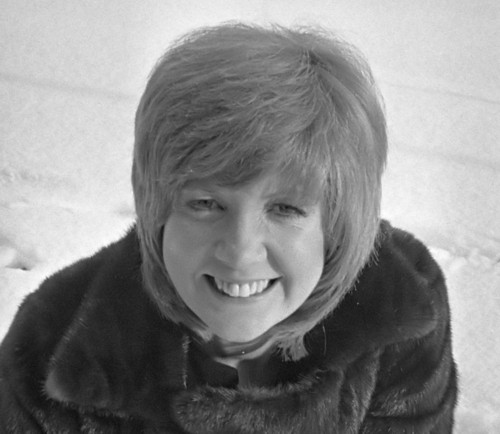 A Spanish police spokeswoman said:
I can confirm the death of British national Priscilla White, aged 72. We are still awaiting autopsy results but everything at this stage is pointing towards her death being the result of natural causes.
Born Priscilla Maria Veronica White on May 27 1943 in Liverpool, England, the singer changed her name when she was mistakenly referred to as Priscilla Black in an issue of the Mersey Beat magazine in 1963. Cilla was gigging at various venues in Liverpool in this period and also working as a cloakroom attendant at The Cavern. John Lennon introduced Cilla to the Beatles manager, Brian Epstein, in the summer of 1963 and she became his only female client after seeing her perform at the Blue Angel jazz club.
After just breaking into the UK Top 40 with her first single, "Love of the Loved", Cilla achieved back-to-back UK number ones with "Anyone Who Had a Heart" and "You're My World". Other notable hits included "Don't Answer Me", "Alfie" and "Step Inside Love".
Cilla began a hugely successful television career in the late 1960s, achieving success with the BBC variety show, "Cilla", from 1968 to 1976 and then hosting the hugely popular hit shows, "Blind Date" and "Surprise Surprise", in the 1980s.
In 2014, Cilla was presented with a "Special Award" by Bafta in recognition of her 50-year career.
Cilla was married to her manager Bobby Willis for more than 30 years until his death in 1999. She leaves behind three sons, Robert, Ben and Jack, and two grandchildren.

Tags:
Cilla Black
,
Cilla Black death
,
Cilla Black obituary
Posted in
60s pop
,
British Invasion
,
Obituaries
|
No Comments »

Written by admin on July 2, 2015 – 4:25 pm -
Buddy Holly's widow, Maria Elena Holly, has entrusted the U.S. publishing rights to Buddy's songs to BMG.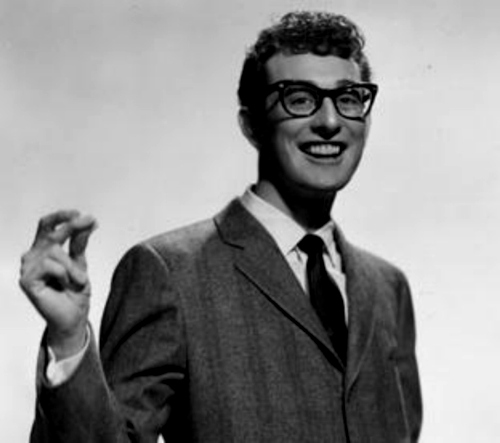 Maria Elena Holly has welcomed the move, saying:
Tags:
Buddy Holly
,
Buddy Holly publishing rights
Posted in
Rock 'n' roll
|
No Comments »

Written by admin on June 19, 2015 – 2:12 pm -
Elvis Presley's iconic pink Cadillac is the latest of the temporary exhibits to arrive at the "Elvis at The O2″ exhibition in London. The huge exhibition features around 300 items from Graceland, many of which have never been seen before. Some of the most high profile items, such as the Cadillac, appear for two-month intervals before being returned to their Memphis home.
Tags:
Elvis at the O2
,
Elvis at The O2: The Exhibition of His Life
,
Elvis exhibition
,
Elvis pink Cadillac
,
Elvis Presley
,
Elvis Presley's pink cadillac
,
pink Cadillac
Posted in
Elvis
|
No Comments »

Written by admin on May 6, 2015 – 9:54 pm -
Errol Brown, the lead singer of Hot Chocolate, passed away at his home in the Bahamas today (6 May). The 71-year-old had been battling liver cancer for some time.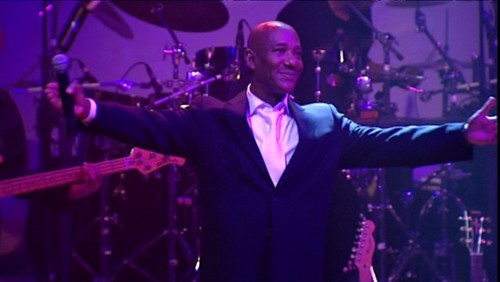 Tags:
Errol Brown
,
Errol Brown death
,
Errol Brown obituary
,
Hot Chocolate
,
So You Win Again
,
You Sexy Thing
Posted in
Obituaries
|
No Comments »

Written by admin on April 15, 2015 – 8:52 am -
Percy Sledge died yesterday morning (April 14) in Baton Rouge, Louisiana aged 74. The American soul singer, best known for his classic number one hit "When a Man Loves a Woman," had battled cancer for years.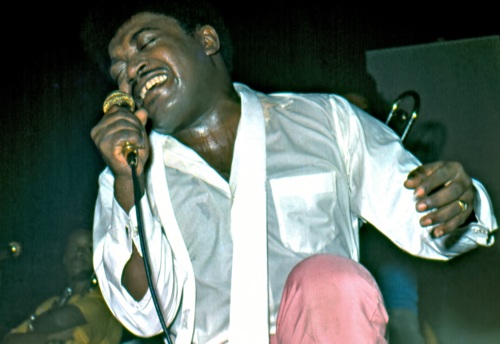 Tags:
Percy Sledge
,
Percy Sledge death
,
Percy Sledge obituary
,
Percy Sledge When a Man Loves a Woman
,
When a Man Loves a Woman
Posted in
Obituaries
,
Soul
|
No Comments »