ClassicPopIcons.com
brings you news, reviews and features on the all time greats of popular music.

Written by admin on August 18, 2014 – 3:29 pm -
"Glen Campbell… I'll Be Me" will open in New York and Nashville on October 24, followed by a national release in more than 50 cities. The documentary, directed and produced by James Keach (producer of "Walk The Line") and produced by Trevor Albert ("Groundhog Day"), is an inspiring portrait of the life and 50-year career of Glen Campbell, culminating with his worldwide "Goodbye Tour".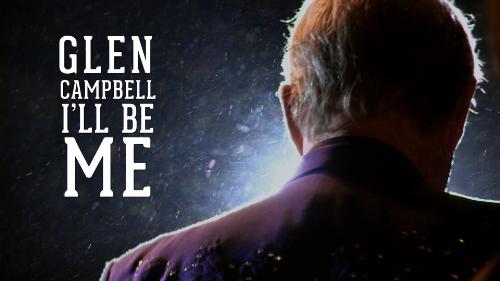 (PRNewsFoto/PCH Films)
After going public with his Alzheimer's diagnosis in 2011, Glen released the album "Ghost on the Canvas" and embarked on what was then intended to be a short "Goodbye Tour." The tour grew into a worldwide celebration of Glen's career and the new album received some of the best reviews of his career. On Feb 12, 2012, Glen performed to an audience of 39 million people at the Grammy Awards and was presented with the distinguished Lifetime Achievement Award.
"Glen Campbell… I'll Be Me" also goes beyond the music to explore the relationship between Glen and his wife Kim, who has been beside him at every step as his condition has become more challenging. There are also interviews with friends and admirers of Glen, including Bill Clinton, Bruce Springsteen, Paul McCartney,Jimmy Webb, The Edge, Vince Gill, Blake Shelton, Sheryl Crow, Keith Urban, Brad Paisley, Steve Martin, Chad Smith, Jay Leno and Taylor Swift.
"Glen Campbell… I'll Be Me" – Official movie trailer
Related items
Glen Campbell "Hey Little One" – Official music video
Song of the Week #153 – "By the Time I Get to Phoenix"
Tags:
Glen Campbell
,
Glen Campbell I'll Be Me
Posted in
Films
|
1 Comment »

Written by admin on August 17, 2014 – 9:45 pm -

The New Releases page has been updated to include this month's music CD, DVD and Blu-ray releases from classic artists.
Highlights for August include:
"Elvis: That's the Way It Is: Deluxe Edition" 10-disc box set and two-disc "Legacy Edition" (5 Aug)
"Eric Clapton & Friends – The Breeze (An Appreciation of JJ Cale)" 2 LP standard vinyl edition and 4 LP special vinyl edition (26 Aug)
"Elvis: That's the Way It Is: Special Edition" on Blu-ray/DVD (12 Aug)
Brian Setzer's "Rockabilly Riot! All Original" on CD (12 Aug) and Vinyl (19 Aug)
Midge Ure's new album "Fragile" (19 Aug)
Smokey Robinson's duets album "Smokey & Friends" (19 Aug)
Ace Frehley's new solo album "Space Invader" in standard and deluxe editions (19 Aug)
The Kinks' "Lola Versus Powerman & The Moneygoround, Part One – Deluxe Edition" (25 Aug)
Ian Anderson's "Thick as a Brick – Live in Iceland" on Blu-ray, DVD and CD (25 Aug)
U.S. edition of the Small Faces' "Here Come the Nice" 8-disc box set (26 Aug).
Click here to head over to the New Releases page

Posted in
New releases
|
No Comments »

Written by admin on August 15, 2014 – 6:18 pm -
Thousands of fans have been in Memphis over the past week to celebrate Elvis Presley's life, 37 years after he died at Graceland. One of the highlights of this year's Elvis Week was the first ever Elvis auction at the Graceland Archive Studio on Thursday.
All items were from third party sellers, including rare artifacts from the collection of Greg Page, founding member of The Wiggles®. The biggest seller was a gemstone, diamond and gold lion mask pendant that was worn often by Elvis, including during his visit with President Nixon at The White House ($67,000). An opal and diamond ring purchased by Elvis for Ginger Alden in 1976 also attracted big money ($31,000).
Tags:
Elvis auction
,
Elvis Graceland auction
,
Elvis Presley
,
Elvis Week
,
Elvis Week 2014
Posted in
Auctions
,
Elvis
|
No Comments »