Written by admin on April 2, 2014 – 12:55 pm -
Tweet
An album of new music from Michael Jackson is on the way in May. "XSCAPE" will feature eight previously unreleased recordings, which have been worked on by some of the world's top producers, including Timbaland, Rodney Jerkins, Stargate and John McClain. There will also be a deluxe edition of the album featuring all of the recordings in their original form.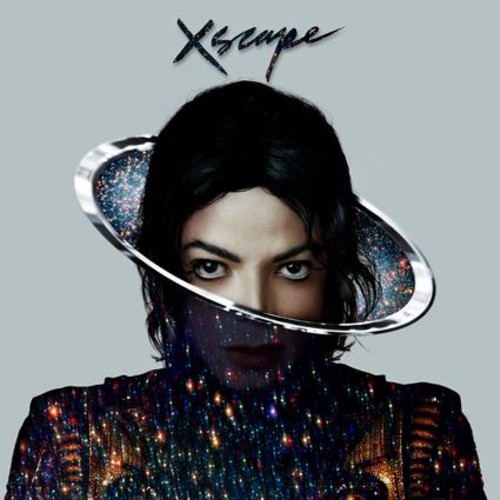 The album was executive produced by Epic Records Chairman and CEO, L.A. Reid, who was granted unlimited access to the Jackson archives to identify material on which the late star had completed his vocals.
Reid said:
Modern music and artistry would look and sound completely different if not for the groundbreaking contributions Michael Jackson gifted to the world. Michael left behind some musical performances that we take great pride in presenting through the vision of music producers that he either worked directly with or expressed strong desire to work with. We are extremely proud and honored to present this music to the world.
The album title derives from one of songs on the album, which was written by Jackson and Rodney Jerkins. It is the one track on the album that has been reworked by the same producer who originally recorded it with Jackson.
John Branca and John McClain, co-executors of the Estate of Michael Jackson, said:
Michael was always on the cutting edge and was constantly reaching out to new producers, looking for new sounds. He was always relevant and current. These tracks, in many ways, capture that spirit. We thank L.A. Reid for his vision.
The XSCAPE standard and deluxe Editions will be released on May 13 and are available for pre-order now.
Title

XSCAPE

Buy Now
Buy Now
Buy Now
Buy Now
Buy Now

XSCAPE – Deluxe Edition

Buy Now
Buy Now
Buy Now
Buy Now
Buy Now
Tags:
Michael Jackson
,
Michael Jackson XSCAPE
,
new Michael Jackson album
,
XSCAPE
,
XSCAPE deluxe edition
Posted in
New releases
|
Tweet
No Comments »
Leave a Comment