Written by admin on February 9, 2014 – 11:17 pm -
Tweet
Hard Rock has made available a two-hour interview with John Lennon and Yoko Ono conducted in 1968 by Keele University student Maurice Hindle.
The interview, available in its entirety for the first time, is presented on HardRock.com, complete with transcripts, analysis and a memorabilia gallery.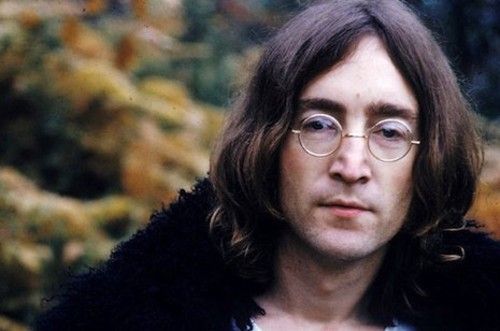 Keele University student, Maurice Hindle, sent a requent to interview John Lennon to a Beatles fanzine in 1968 and received a reply from Lennon himself. Hindle spent six hours at Lennon's Surrey home in December of that year and interviewed him for two hours, along with fellow student Daniel Wiles. Hard Rock obtained the audio tapes in 1987.
Hindle says:
"Before interviewing John Lennon in 1968 on how he saw 'revolution,' I was already an independent-minded person. After hearing John's ideas on creative change, my sense of independent creative purpose really deepened and expanded and it has energized me ever since. It's thrilling to think that those who hear the two hour recorded interview, now being made available by Hard Rock on the 50th Anniversary of The Beatles first visit to the U.S., may be inspired in a similar way."
Lennon interview – Part 1

Lennon interview – Part 2

Maurice Hindle remembers

Further information and the transcripts are available at hardrock.com
The "Lost Lennon Interview" was presented today at a special listening party at Hard Rock Cafe New York, which also included a free concert by The Cavern Club Beatles, who are the resident Beatles tribute band from Liverpool's Cavern Club. The event also featured a live question and answer session with Maurice Hindle, Hard Rock's Music and Memorabilia Historian, Jeff Nolan and renowned Beatles historian and author, Andy Babiuk. John Lennon's sister, Julia Baird, was also present to sign her book "Imagine This – Growing Up with My Brother John Lennon."
The Hard Rock event celebrated the 50th anniversary of the Beatles' debut appearance on the Ed Sullivan Show in New York. This was also celebrated tonight by the CBS broadcast of the star-studded "The Night That Changed America – A GRAMMY® Salute To The Beatles".
See also:
The Beatles conquer America – 50th Anniversary
Tags:
John Lennon
,
John Lennon 1968 interview
,
John Lennon interview
,
John Lennon interview with Maurice Hindle
,
Yoko Ono
Posted in
The Beatles
|
Tweet
No Comments »
Leave a Comment