Written by admin on September 2, 2015 – 12:24 pm -
Tweet
Tom Jones' latest album "Long Lost Suitcase" will be released in October, accompanied by his long awaited autobiography "Over the Top and Back". As with 2010's "Praise & Blame" and 2012's "Spirit in the Room", the album sees Jones embracing his roots and tackling a strong selection of country, folk and R&B songs that have inspired him over the years. Fans of the first two albums will be pleased to know that Jones reunited with producer Ethan Johns for this third in the trilogy of albums.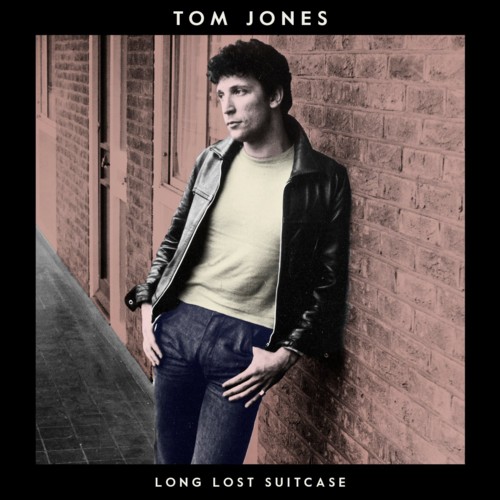 The tracklist for "Long Lost Suitcase" is as follows:
Opportunity To Cry
Honey, Honey
Take My Love (I Want To Give It)
Bring It On Home
Everybody Loves A Train
Elvis Presley Blues
He Was A Friend Of Mine
Factory Girl
I Wish You Would
'Til My Back Ain't Got No Bone
Why Don't You Love Me Like You Used To Do?
Tomorrow Night
Raise A Ruckus.
The album opens with a cover of the Willie Nelson country song "Opportunity To Cry" and continues with his take on The Milk Carton Kids' pleasing folk track "Honey, Honey" (not the ABBA song, for those who were having trouble imagining it).
Next up is Jones' take on Little Willie John's "Take My Love (I Want To Give It)", which should get the feet tapping if anything like the original.
"Bring It On Home" is the Willie Dixon-penned 12-bar blues that was first recorded by Sonny Boy Williamson in 1963, before being covered by Led Zeppelin in 1969. This is not the great, similarly titled Sam Cooke song.
"Everybody Loves A Train" is the Los Lobos number from their 1996 album "Colossal Head". It should be well suited to Jones' current style and, if incorporated, the spoken part might be interesting.
Gillian Welch's 2001 track "Elvis Presley Blues" will receive a fairly dramatic and moody rendition if anything like the live versions that Jones has been performing recently.
"Why Don't You Love Me Like You Used To Do?" was penned by Hank Williams and later covered by Jerry Lee Lewis, who is one of Jones' favourite artists. Jones was perhaps drawn to the lyric "my hair's still curly and my eyes are still blue".
"He Was a Friend of Mine" is a traditional folk song that has been recorded by many artists, including Bob Dylan, Willie Nelson and the Byrds. This would suit the stripped down approach used by Jones on tracks such as "Did Trouble Me" and "The Tower of Song".
Jones covers the Rolling Stones' "Factory Girl" next; a song written in Irish folk style for their 1968 album "Beggars Banquet".
It's back to classic R&B next with a cover of Billy Boy Arnold's catchy 1955 track "I Wish You Would", which was covered nicely by The Yardbirds in 1964.
This 2014 live performance gives an idea what to expect from Jones' cover of Eddie Floyd's "'Til My Back Ain't Got No Bone".
"Tomorrow Night" is a Hawaiian-flavoured track written in the 1930s that has been recorded by many artists, including Lonnie Johnson, Elvis Presley, Jerry Lee Lewis and B.B. King. It's another song that Jones has been singing live in recent shows.
"Raise A Ruckus" is a lively country track that has been performed by the likes of Jesse Fuller and, more recently, Old Crow Medicine Show. Jones has been having fun with the song on stage.
"Long Lost Suitcase" will be available on CD with a 16-page booklet, on heavyweight single vinyl LP, and via download. Scroll down for pre-order links.
"Over the Top and Back" autobiography
The publishers promise a "raw, honest, funny and powerful" account of Tom Jones remarkable life, charting the ups and downs of his 50-year career.
Jones desribes how a boy from a Welsh coalmining town became a worldwide star who electrified audiences with his energetic performing style and powerful voice, and befriended some of the biggest names in the industry along the way. It's also a tale of artistic survival and renaissance, with Jones achieving success over 50+ years in an unforgiving industry where most artists have a shelf-life of a few short years if lucky.
"Over the Top and Back" will be available in hardcover, kindle and audiobook editions.
The new album and book are available to pre-order in the UK via the links below.
Tags:
Long Lost Suitcase
,
Over the Top and Back
,
Tom Jones
,
Tom Jones autobiography
,
Tom Jones Long Lost Suitcase
,
Tom Jones new album
,
Tom Jones Over the Top and Back
Posted in
Books
,
New releases
|
Tweet
No Comments »
Leave a Comment