Written by admin on December 3, 2013 – 8:01 am -
Tweet
George Smith reviews the first of Mark Lewisohn's three-volume biography of The Beatles. "The Beatles: All These Years Volume 1: Tune In" covers the period up to 31 December, 1962.

"Every year seemed like five years," said Paul McCartney looking back at the pre-1963 period of The Beatles. And so it is that Mark Lewisohn has done an exemplary job of recreating that feeling within his new Beatles biography, the first of a (surely definitive) three-part set. The hefty volume (946 pages) explores the many factors that went to make up the quartet in their Fab Four-mative years. So rich is the narrative that one is often astounded to find when finishing a lengthy chapter that it focused, for example, on a brief three-week period.
If detail is what you crave then look no further because this is the tome for which you've been waiting. If you're searching for a brief history of the most influential group in pop history you'd best look elsewhere. This is the beginning of the most comprehensive and thorough Beatles biography yet published. Not to put too fine a point on it: it's big.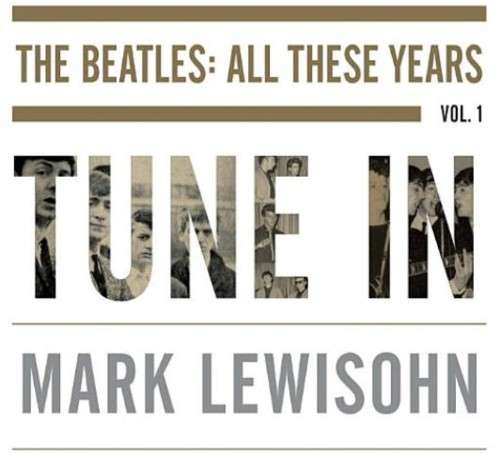 The book jacket describes the author as "the acknowledged world authority on the Beatles" and Lewisohn himself expresses the Dylanesque thought in his introduction that, as no one else was going to write the Beatles book he wanted to read, he'd better compose the thing himself.
From the first page, Lewisohn lays his cards on the table: the Beatles were brilliant, and Lennon and McCartney were particularly brilliant, and this book intends to show you just how brilliant they were (and why). It's a fairly open and refreshing approach but one not without potential pitfalls. Yet the author's enthusiasm for the subject matter is hugely infectious. Why is this? Simply because Lewisohn rarely allows his exhaustive research to intrude on the most important part of the book: telling the story.
He adopts a not-over-academic and non-stuffy approach to his writing, often dropping in humorous asides (John's home is referred to as "Mendips, Tennessee"), which echoes the Beatles' own talent for puncturing overinflated situations and reputations. And for those who are paying careful attention, in true Beatles style, the book is littered with intentional "clues" and nudges in the form of lyrical references, both to the Beatles and also to their heroes: Epstein, the would-be promoter, confesses he's "never engaged in this kind of thing before"; Ringo received a "medicinal compound"; one character sought "a new place to dwell"; John and Paul boarded a bus, "made their way upstairs and had a smoke". It adds to the fun and is a crafty way of drawing in the long-term fan.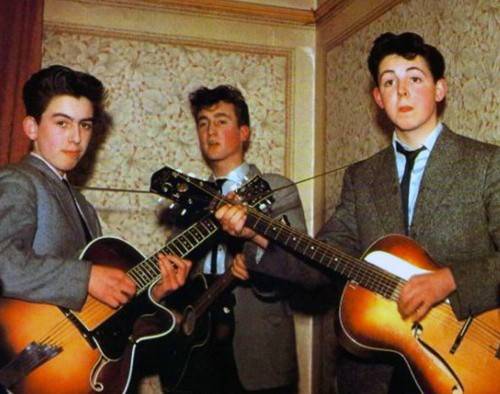 Having read dozens of Beatles books over the years, I'd more or less given up leafing through pages and pages of the same old tales, retold from a slightly different perspective. Even the Anthology volume seemed stale (I was unable to finish the book, truth be told). But this work (and one feels it was more pleasure than work) is immensely readable from beginning to end. It has revived this old fan's flame and interest in the group's story.
Early footage of The Beatles in concert
Lewisohn insists that the work is not authorised but one cannot imagine the surviving Beatles being anything but delighted with the finished manuscript. This is not to say that he has spared feelings or blushes. The four individuals are painted pretty much as they've always been, for better or worse: John was the charismatic leader with a cruel wit; Paul the ever-smiling Mr PR, always with an eye on his own place in the pecking order, pushing forward, desperate to make the group succeed; George was shy and private but more than capable of fighting his corner in any situation; Ringo was the loveable runt who came into the Beatles as the outsider, keenly aware of his vulnerability, often blundering around while he attempted to establish himself.
There are moments that don't always ring true, though. So keenly does Lewisohn toe the party line with regard to Pete Best's deficiencies that one almost feels embarrassed for the drummer: it seems that everyone in Liverpool knew he was a second-rate musician and the author takes every opportunity to reinforce this. Similarly, Lewisohn's occasional (non-sensationalised) outings of the gay cast members seem repetitive. Is their sexuality always important to the story? Perhaps this will become clearer in subsequent volumes, particularly bearing in mind the illegal UK status of homosexuality during the sixties. On the subject of the books to follow, the author also lays several non-too subtle hints as to what is still to occur: for example, he mentions that a meeting took place opposite the Royal Courts of Justice, a building in which "the most complex business disputes were decided", this last phrase is seemingly writ large and in red crayon.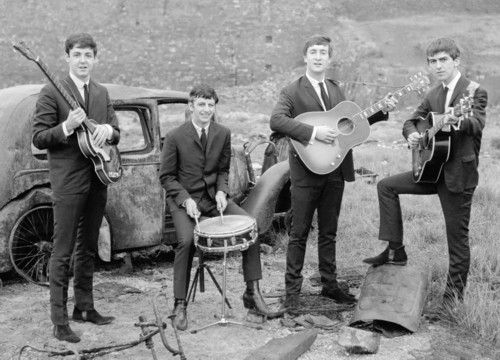 There are no literal and earth-shattering revelations in the book but known and new moments are analysed and uncovered properly and one can plainly see that history is not always as tidy as myth. So many times the early group would take one step forward and two steps back. This doesn't always make for good legend but Lewisohn never shies away from the facts, no matter how inconvenient they may be. Even readers who feel that they've surely heard every story and been down every possible avenue will be surprised as new interviewees bring forth fresh insight and offer clearer perspective to almost all of the tales.
I offer no spoilers in this review: let the readers read and discover for themselves. I say simply that it is a wonderfully readable book, and one which captures the spirit of the times as effectively as did Guralnick's "Last Train To Memphis", when unravelling the story of the Beatles' greatest hero.
Both books remind us that great rock 'n' roll music comes almost exclusively from the young: we hear not just the sound of youth but the sound of how it feels to be young. The Beatles would quickly grow cleverer, richer and more famous but the music they made before 1963 was perhaps their most exciting. Lewisohn is to be congratulated: he has made their story enjoyable and joyous once again. He has reminded us that the Beatles were firstly great friends and secondly great believers in the Gospel of rock 'n' roll.
Amen.
George Smith

Mark Lewisohn promoted his book via an hour-long "Talks At Google" session earlier this month.
"The Beatles: All These Years Volume 1: Tune In" is available now in the standard edition and an extended special edition. The hardcover version of the special edition is not available in North America at present, but can be obtained in two parts on Kindle.
Title

The Beatles: All These Years Volume 1: Tune In (Hardcover)

Buy Now
Buy Now
Buy Now

The Beatles: All These Years Volume 1: Tune In (Kindle)

Buy Now
Buy Now
Buy Now

The Beatles: All These Years Volume 1: Tune In – Special Extended Edition (Hardcover)

N/A
N/A
Buy Now

The Beatles: All These Years Volume 1: Tune In – Special Extended Edition (Part 1) (Kindle)

Buy Now
Buy Now
Buy Now

The Beatles: All These Years Volume 1: Tune In – Special Extended Edition (Part 2) (Kindle)

Buy Now
Buy Now
Buy Now
Tags:
Beatles biography
,
Mark Lewisohn
,
Mark Lewisohn Beatles biography
,
The Beatles: All These Years Volume 1: Tune In
Posted in
Books
,
The Beatles
|
Tweet
No Comments »
Leave a Comment