Posts Tagged 'Reconsider Baby'
Written by admin on August 16, 2017 – 6:24 pm -
Thousands of fans have gathered in Memphis to pay tribute to Elvis on the fortieth anniversary of his untimely death.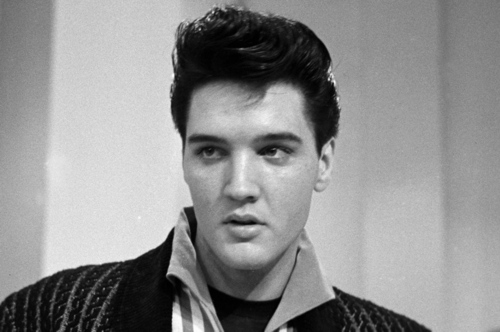 The best way to remember Elvis is through his superb music. The temptation is to highlight this via a career overview, but there are few better examples of Elvis' brilliance than what he achieved in one evening/overnight session on 3rd/4th April, 1960. During that single session, Elvis recorded two of his most well-known and successful recordings, "Are You Lonesome Tonight?" and "It's Now or Never", as well as fan favourites such as "The Girl of My Best Friend", "Fever", "Such a Night", "Like a Baby" and, perhaps best of all, "Reconsider Baby". A number of the songs would feature on the great album "Elvis is Back".
The re-release of 2000's "Fifty Greatest Hits" will give Elvis another impressive chart placing in the UK this week, following number ones in 2015 and 2016. "Are You Lonesome Tonight?" and "It's Now or Never" are among the classic recordings on that two-CD collection.
Elvis endures because he created wonderful music. Here's just three examples.
Elvis Presley – "Are You Lonesome Tonight?"
Elvis Presley – "It's Now or Never"
Elvis Presley – "Reconsider Baby"
Tags:
Are You Lonesome Tonight
,
Elvis
,
Elvis Presley
,
Elvis Presley 40th Anniversary
,
It's Now or Never
,
Reconsider Baby
Posted in
Elvis
|
No Comments »