Posts Tagged 'Ian McLagan'
Written by admin on December 4, 2014 – 9:00 pm -
Ian McLagan, who played keyboard for the Small Faces and Faces, died on Wednesday (Dec 3) in Austin, Texas.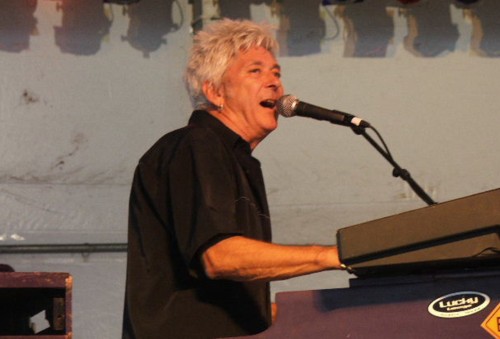 Tags:
Ian McLagan
,
ian mclagan death
,
ian mclagan obituary
,
Kenney Jones
,
Ronnie Wood
,
The Faces
,
The Small Faces
Posted in
British Invasion
,
Obituaries
,
Rock music
|
No Comments »

Written by admin on February 5, 2014 – 6:01 pm -
The limited edition Small Faces box set, "Here Come the Nice," curated by original band members Ian McLagan and Kenney Jones, is out now.
"Here Come the Nice" is intended as a comprehensive round-up of the second half of the Small Faces' output, after they had left Decca and signed to Andrew Loog Oldham's Immediate Records.
Tags:
Ian McLagan
,
Kenny Jones
,
Ronnie Lane
,
Small Faces Here Come the Nice
,
Steve Marriott
,
The Small Faces
Posted in
British Invasion
|
No Comments »

Written by admin on January 31, 2011 – 6:12 am -
T

he Small Faces' pioneering psychedelic pop classic "Itchycoo Park" is Song of the Week on Classic Pop Icons.

"Itchycoo Park" was released on single in August 1967 in the UK and November 1967 in the US, backed with "I'm Only Dreaming." It also appeared on the US album "There are But Four Small Faces."
Tags:
Ian McLagan
,
Itchycoo Park
,
Kenney Jones
,
Ronnie Lane
,
Steve Marriot
,
The Small Faces
Posted in
60s pop
,
British Invasion
,
Song of the Week
|
No Comments »