Posts Tagged 'Brian Wilson'
Written by admin on July 22, 2014 – 7:45 pm -
The Brian Wilson biopic, "Love & Mercy," will receive its world premiere at the Toronto International Film Festival in September.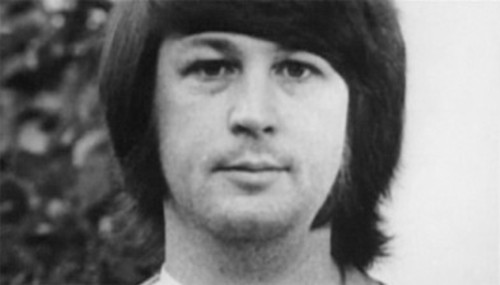 The movie, directed by Bill Pohlad and co-produced by Brian Wilson, follows Wilson's life from the mid-1960s through to the early-1990s. Paul Dano and John Cusack play the young and older Brian Wilson, respectively, and Elizabeth Banks stars as Wilson's second wife, Melinda. Paul Giamatti plays Wilson's controversial therapist, Dr. Eugene Landy.
A Wilson biopic titled "Love & Mercy" was first proposed in the 1980s and finally formally announced in June 2011. It was filmed over six weeks last summer.
In October of 2013, Brian Wilson told Billboard:
It's quite a thrill to have a movie made of my life. I'm very sentimental about it, and it's very, very good. It was a trip to see. The actors and actresses portrayed everybody really well.
Tags:
Brian Wilson
,
Brian Wilson biopic
,
Brian Wilson Love & Mercy biopic
,
John Cusack
,
Paul Dano
,
Toronto International Film Festival
Posted in
Films
|
No Comments »

Written by admin on October 18, 2013 – 7:39 pm -
Brian Wilson, Elvis Costello, Bill Medley, and Steven Van Zandt were among the stars who gathered in New York to pay tribute to Darlene Love at the fifth annual Right to Rock benefit on Thursday night.
The benefit, which took place at Cipriani Wall Street®, raised $850,000 for Little Kids Rock, a non-profit organisation that supports the teaching of music in public schools.
Tags:
Big Man of the Year award
,
Brian Wilson
,
Darlene Love
,
Elvis Costello
,
Little Kids Rock
,
Steven Van Zandt
Posted in
Awards
|
No Comments »

Written by admin on August 5, 2013 – 1:51 pm -
Guitar legend Jeff Beck will join forces with Brian Wilson for an 18-city North American tour beginning on September 27 in Hollywood, Florida. Al Jardine and David Marks of the Beach Boys will also be on the tour.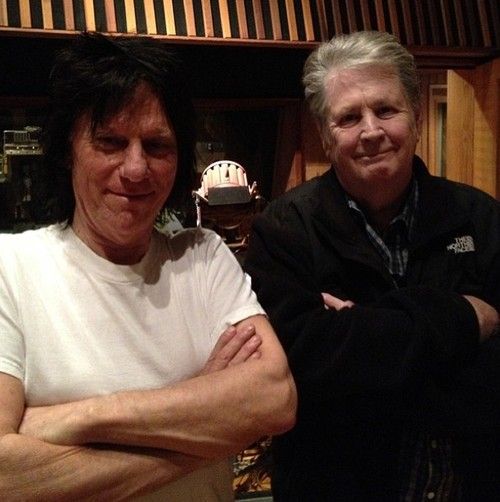 Tags:
Al Jardine
,
Brian Wilson
,
Brian Wilson and Jeff Beck tour
,
David Marks
,
Jeff Beck
Posted in
Gigs
|
No Comments »

Written by admin on April 20, 2013 – 7:18 pm -
A huge collection of Beach Boys memorabilia is up for auction by the London-based Fame Bureau. The items were apparently placed in a storage facility in Florida in the 1970s by a Beach Boys family member. The exciting find came to light when the storage company sold off the contents of the boxes because payments had not been made.
Tags:
beach boys
,
Beach Boys auction
,
Brian Wilson
Posted in
60s pop
,
Auctions
|
No Comments »

Written by admin on April 17, 2013 – 10:14 pm -
Brian Wilson has signed a deal with Da Capo Press to write his memoir. The Beach Boys legend will work on the book with Rolling Stone and Men's Journal editor Jason Fine.
The press release promises that Wilson will:
"Describe, for the first time, the epic highs and lows of his life—from his tumultuous relationship with his father, the loss of his mother and brothers, his fears about live performance, and the struggles he faced to lead the Beach Boys away from surf music into experimental terrain to his remarkable personal and professional comeback from drug addiction and mental illness with the support of his second wife, Melinda. He will share a new level of emotional honesty never before expressed in earlier books about him."
Tags:
Al Jardine
,
beach boys
,
Brian Wilson
,
Brian Wilson autobiography
,
Brian Wilson memoir
,
David Marks
Posted in
60s pop
,
Books
|
No Comments »