Posts Tagged 'Blondie Ghosts of Download'
Written by admin on May 1, 2014 – 9:50 pm -
Blondie are celebrating their 40th anniversary with a double album titled "Blondie 4(0) Ever". The release will comprise brand new recordings of the band's biggest songs on "Deluxe Redux: Greatest Hits," and a collection of new songs titled "Ghosts of Download".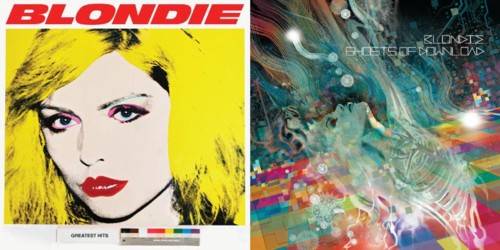 Tags:
Blondie
,
Blondie 4(0) Ever
,
Blondie 40th anniversary
,
Blondie Ghosts of Download
,
Blondie Redux Greatest Hits
Posted in
American Rock
,
New releases
|
No Comments »

Written by admin on July 12, 2013 – 8:10 am -
Debbie Harry and Chris Stein of Blondie spoke to Mark Radcliffe of BBC Radio 6 this week about their new album, "Ghosts of Download".
The interview includes a clip of Blondie's new single "A Rose By Any Name," which features Beth Ditto.
The interview will be available until next Wednesday (July 17). Unfortunately, the stream is only available to those in the UK.
Tags:
A Rose By Any Name
,
Beth Ditto
,
Blondie
,
Blondie A Rose By Any Name
,
Blondie Ghosts of Download
,
Chris Stein
,
Chris Stein interview
,
Debbie Harry interview
,
Ghosts of Download
Posted in
American Rock
,
New releases
|
No Comments »