Posts Tagged '15 big ones vinyl'
Written by admin on April 3, 2015 – 11:11 am -
Capitol/UMe has reissued five Beach Boys albums on 180-gram vinyl. The titles are "15 Big Ones" (1976), "M.I.U. Album" (1978), "L.A. (Light Album)" (1979), "Keepin' The Summer Alive" (1980) and "The Beach Boys" (1985).

The band's 1972 album, "Carl & The Passions – So Tough," will be reissued on 180-gram vinyl on May 12.
Beach Boys fans will also be interested to know that the band's classic 1966 album, "Pet Sounds," will be released on Blu-ray Audio on June 16, complete with bonus content.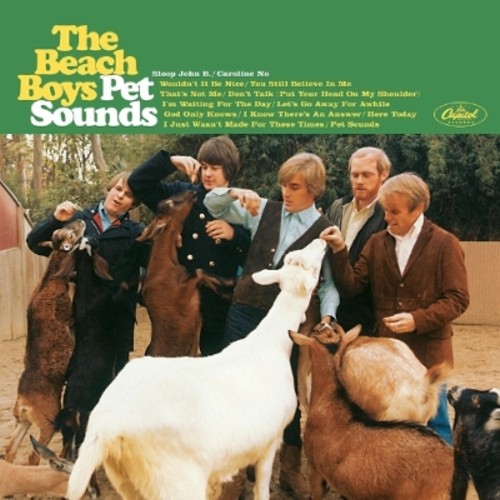 The album will be presented with six bonus tracks in high resolution (192kHz/24-bit) and in three distinct mixes, including Brian Wilson's original mix in PCM Mono, Dolby True HD Stereo and new DTS HD Master Audio 5.1 Surround mixes. The new mixes were produced by Mark Linett, under the supervision of Brian Wilson.
"Pet Sounds" is one of the most critically-acclaimed albums of all time, ranking at number two on Rolling Stone's list of the "500 Greatest Albums of All Time" in 2003, and topping Mojo's similar list in 1995.
The vinyl reissues can be ordered now via the links below:
Tags:
15 big ones vinyl
,
beach boys
,
Beach Boys vinyl reissues
,
Carl and the Passions So Tough vinyl
,
keepin the summer alive vinyl
,
LA Light Album vinyl
,
miu album vinyl
,
Pet Sounds
,
Pet Sounds Blu-ray audio
Posted in
60s pop
,
New releases
|
No Comments »