Written by admin on March 28, 2013 – 9:49 pm -
Tweet
Legendary Motown singer, Smokey Robinson, will release a duets album in the fourth quarter of 2013. This will be the singer's 29th album and first for the Verve Music Group.
Smokey says:
"I'm really excited about signing with Verve Music Group to release this upcoming album. Not only do I have a musical history with the guys involved, but a longstanding friendship as well. I'm looking forward to bringing our talents to the table as we collaborate on this project."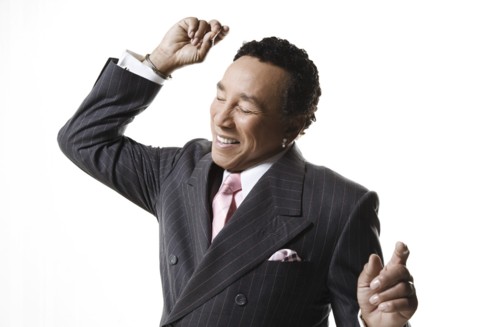 The album will feature Robinson performing his greatest hits alongside popular contemporary and classic artists. You can expect Robinson-penned tracks such as ""My Girl," "Cruisin," and "The Tears of a Clown".
David Foster, Verve Music Group Chairman, has welcomed Smokey to the label:
"From the early 60's to this very day, you can turn on a radio anywhere in the world and hear his music. Smokey Robinson's contributions to the world of music as a performer, producer and songwriter are nothing short of a 'miracle'. I'm so pleased to welcome Smokey to the Verve Music Group family. We're looking forward to a great collaboration worthy of the legacy of this great label."
Smokey announced the project during his appearance on Tuesday night's edition of American Idol, which saw him serve as a judge to the show's contestants.
Tags:
smokey robinson
,
Smokey Robinson duets album
Posted in
New releases
|
Tweet
No Comments »
Leave a Comment