Written by admin on August 13, 2013 – 8:40 pm -
Tweet
A new two-CD collection titled "Rod Stewart – Rarities" features some great early material recorded during Stewart's early solo career with Mercury Records.
"Rod Stewart – Rarities" includes outtakes, alternate versions, B-sides, live performances, and cover versions of songs by the likes of Bob Dylan, Jimi Hendrix and The Who.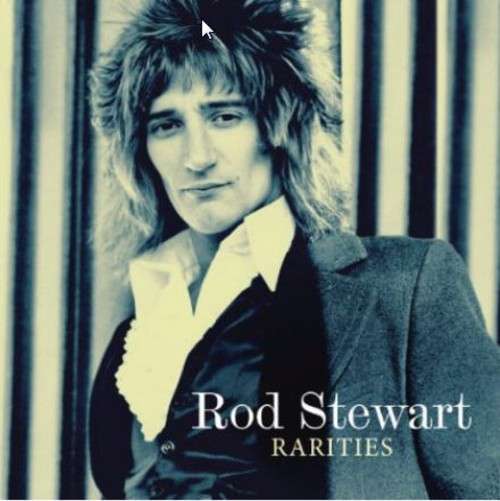 This is a fine collection, but many big fans of Rod will have the bulk of the material already as tracks 3-9 on Disc 1 and 5-9 on Disc 2 were previously released on the 2009 4-CD "The Rod Stewart Sessions 1971-1998" box set, and most of the rest appeared on 2002's "Reason To Believe: The Complete Mercury Studio Recordings". Collectors might be enticed by the promise of previously unreleased BBC Radio 1 performances of "Country Comforts" and "Maggie May," although the latter did actually debut on the Faces' 4-CD box set "Five Guys Walk Into a Bar" in 2004.
"Rod Stewart – Rarities" – Tracklist
CD 1
It's All Over Now (Single Version)
Country Comforts (BBC Radio 1 Performance)
Maggie May (Early Version)
Seems Like a Long Time (Alternate Version)
Lost Paraguayos (Alternate Version)
Italian Girls (Early Version)
You Wear It Well (Early Version)
I'd Rather Go Blind (Alternate Version)
Angel (Alternate Version)
What's Made Milwaukee Famous (Has Made A Loser Out Of Me)
Pinball Wizard (From 'Tommy')
Everytime We Say Goodbye (Summer 1973 Sessions).
CD 2
Oh! No Not My Baby
Jodie
So Tired
Missed You
Think I'll Pack My Bags (Early Version of 'Mystifies Me')
Girl From The North County (Alternate Version)
(You Make Me Feel Like) A Natural Man (Alternate Version)
Farewell (Early Version)
So Tired (Early Version)
You Put Something Better Inside Of Me
Crying Laughing Loving Lying
Maggie May (BBC Radio 1 Performance).
"Rod Stewart – Rarities" can be ordered now via the links below:
Title

Rod Stewart – Rarities (2 CDs)

Buy Now
Buy Now
Buy Now
Tags:
Rod Stewart
,
Rod Stewart - Rarities
Posted in
New releases
|
Tweet
No Comments »
Leave a Comment