Written by admin on October 16, 2013 – 4:18 am -
Tweet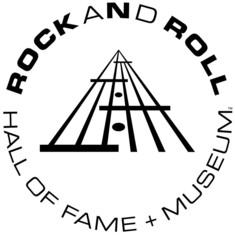 Nirvana, Kiss, Deep Purple and Cat Stevens are among the 16 nominees for the 2014 Rock and Roll Hall of Fame.
A panel of 600 artists, historians and music industry insiders will vote on which five will take their place in the Rock and Roll Hall of Fame next April. You can also have your say via the "fans' ballot".
The 2014 Rock and Roll Hall of Fame nominees are:
Nirvana
Chic
Deep Purple
Kiss
Hall & Oates
The Replacements
Peter Gabriel
LL Cool J
Link Wray
The Meters
N.W.A
The Paul Butterfield Blues Band
The Zombies
Cat Stevens
Yes
Linda Ronstadt.
To be eligible for the 2014 ballot, the acts must have released their first single or album in 1988 or earlier. Nirvana have therefore made the cut the first year that they are eligible. Other first time nominees are Hall and Oates, Peter Gabriel (although he was inducted as a member of Genesis in 2009), Cat Stevens, the Replacements, Linda Ronstadt, Link Wray, Yes and the Zombies.
Tags:
Cat Stevens
,
Chic
,
Deep Purple
,
Kiss
,
Linda Ronstadt
,
Link Wray
,
LL Cool J
,
Nirvana
,
NWA
,
Peter Gabriel
,
Rock and Roll Hall of Fame
,
Rock and Roll Hall of Fame nominees
,
the Meters
,
the Paul Butterfield Blues Band
,
the Replacements
,
The Zombies
,
Yes
Posted in
Awards
|
Tweet
No Comments »
Leave a Comment