Written by admin on February 25, 2012 – 7:07 pm -
Tweet
Harley Payette reviews the recent five-CD Ray Charles collection – "Singular Genius: The Complete ABC Singles."

ABC-Paramount Records almost gave up the store when they signed Ray Charles to a long term deal in late 1959. The contract the singer received was unprecedented in the industry. After recording and promotional expenses had been recouped, the singer would receive a royalty rate of 75 percent. Generally artists received a rate between one (on the really disreputable labels) and five percent. There was also a $50,000 annual guarantee whether Charles' records were profitable or not. On top of that, after five years of exclusive use by ABC-Paramount, ownership rights of Charles recordings made at the label would revert to the singer. This is a consideration rare even in today's more artist friendly industry. What made the deal all the more remarkable was the fact that Brother Ray had only placed one record in the Pop Top Twenty to that point, the same year's breakthrough masterpiece "What'd I Say." The fledgling corporate owned label, though, was eager to make the signing because they felt Charles' name would encourage other artists in the lucrative R&B, jazz and rock and roll fields to see ABC-Paramount as a potential home.
If Charles had his druthers, he might have stayed at Atlantic Records where he had a great rapport with the then indie label's ownership, management and creative teams. However, the numbers ABC-Paramount threw at him were too good to resist. Whether the label could provide the artistic support of an Atlantic was a secondary issue as the singer produced himself. Nobody had to worry, though, because at ABC records Charles not only extended his artistic triumph from Atlantic, but also became one of the biggest record sellers in the business. In his approximately 14 year association with the label (including the final few years where ABC issued songs recorded on Charles' own Tangerine label), Ray Charles recorded more than 50 songs that made the Pop Hot 100 including ten that made the Top Ten, another six that made the Top 20 and scores more that hit big on the R&B or adult contemporary charts. The titles included tracks central to the Charles legend like "Georgia on My Mind," "Hit the Road Jack," "I Can't Stop Loving You" (all #1 pop hits), "Busted," "You Don't Know Me," "Don't Set Me Free," "Unchain My Heart," "Crying Time," and "America, the Beautiful." He also laid down his legendary Modern Sounds in Country and Western Music albums which sold millions at the label. Charles had become a star at Atlantic. At ABC, he became an icon.
| | |
| --- | --- |
| This is the story told on Concord Records' five CD set "Singular Genius: The Complete ABC Singles," a late 2011 collection that includes the A and B sides of every single Charles recorded for the mainline ABC label from 1959-1973. (Sadly, Concord has omitted the singles released on ABC's jazz subsidiary Impulse, including the huge hit "One Mint Julep.") | |
The traditional line on Charles' ABC years is that something was lost in his transition to the mainstream, that success stole an important part of his identity. Across the 106 songs collected here, we hear the story of an artist who had peaked within one field, and then opted to climb other mountains. Almost from the start of his tenure at the label, Charles pushed the limits of his artistic self-identification and the expectations of his audience. Not only did they respond but his audience expanded. If Charles bent at all for mainstream success, it was matched by how far the mainstream bent for him. The result was one of the happiest marriages of art and commerce in pop music history.
Perhaps the reason that this is so often misunderstood is because this story has never been told in its entirety. Despite its popularity, Charles' ABC work has never until now been the subject of a focused CD retrospective, unlike his years at Swing Time and Atlantic. This lack of focus has meant that a lot of Charles' music on ABC has been hard to get. While hits like "Hit the Road Jack" and "I Can't Stop Loving You" have popped up with regularity, smaller hits like "At the Club," "The Danger Zone," and "Hide Nor Hair" have been much harder to get, and some songs have been darn near impossible to find. The result is that this is the rare retrospective of a great artist that packs as much surprise as it does comfort.
A lot of the material on the set hasn't been heard in years. Much of it has never seen release on CD. Some of it will come as surprise to even the most ardent Charles supporters. I suppose if a person bought every single Charles collection over the past three decades including the right imports and out of print releases, he/she could have nearly everything here. But the odds are against it. As a diehard Charles fan myself with a collection of more than 30 CDs, with the hit versions of "I Can't Stop Loving You" and "Hit the Road Jack" on at least a half dozen, about 40 of the performances here are new to me on CD. I suspect most Charles fans will find as much or more new material.
And the rare material is far from being junk. Of the 106 songs collected, as many as 80 could be classified as above average, with as many as 65 serving as solid gold classics, and most of the lesser tracks being at least listenable. Some would argue that using singles to tell the story shortchanges Charles because so much of his focus in the period was on LPs. I disagree. While the focus on singles leaves several great Charles performances out- like his jazzy remake of "Bye Bye Love"- it allows us to see his strength at all times. The consistency on the first two discs in the collection is remarkable with nearly every selection registering at a classic or near-classic level. The inspiration flags a bit on the last two discs with the legend occasionally drowning in then contemporary soul clichés, but Charles continually rebounds with startling interpretations of famous material like "Yesterday," "America the Beautiful," "Ring of Fire," and "Here We Go Again." These are complemented by some fine originals like "In the Heat of the Night," "Listen, They're Playing My Song" (previously recorded by other artists but without success) and "Hey Mister" that rank with his finest work.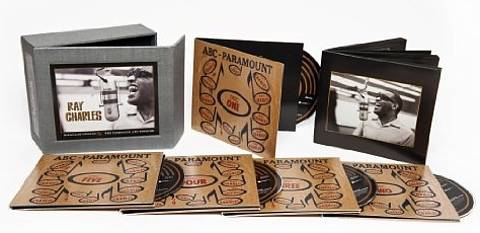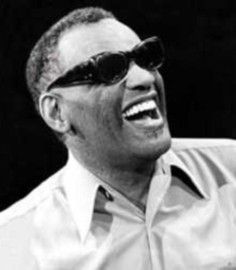 Those choirs disguised a fact about the legend's music that this collection makes clear. Although Charles made a lot of orchestrated, pop and country records in the 1960s and 1970s, he never abandoned R&B. Leaving aside the fact that R&B underpinned all the pop and the country he performed, nearly every year would feature a handful of R&B singles; "Hit the Road Jack," "I Don't Need No Doctor," "Feel So Bad," "Let's Go Get Stoned," "The Train," "That's a Lie," "Hide Nor Hair," and "I Chose to Sing the Blues" are just a few of the titles that he not only recorded but released on single.
Those who flipped over "Hit the Road Jack" to hear "The Danger Zone," a Percy Mayfield composition about the unease that accompanies a changing world, heard a different kind of R&B than Charles did in the 1950s. It said a little something about the world, a stance that Charles would intermittently revisit throughout his career.
The honesty of the lyrics Charles was singing was reflected in the drug references in songs like "Let's Go Get Stoned," "Hide Nor Hair" and "I Don't Need No Doctor." He wasn't censoring himself for mainstream success.
Musically tracks like the Jimmy Lewis duet, "If it Wasn't For Bad Luck," showed that he kept abreast of changes in the R&B field (even if occasionally the new styles overwhelmed him). Tracks like "Baby Don't You Cry," which is kind of a jazzy big band attempt at bossa nova, found him doing the same thing with adult contemporary sounds.
Another applecart upset by the collection is the idea that Charles no longer wrote after leaving Atlantic. More than ten percent of the songs here are original compositions. None of them were hits, but Charles kept writing. Truth be told, though, even at Atlantic Charles was often an interpretive writer with songs like "I Got a Woman," "Hallelujah I Love Her So," "Leave My Woman Alone," and "This Little Girl of Mine," adapting traditional elements into something new. At ABC, Charles continued that approach with more up to date material like "You Are My Sunshine," and "Ring of Fire."
The genius' greatest breakthrough at ABC was as a singer. Not only did his vocals increase in nuance, but his ambition as a pure vocalist trebled. A great example of how unpredictable he could be is his fabulous version of "Here We Go Again" from 1967. Prior to this point, Charles had usually approached his country vocals as soul or gospel vocals. Here his flat intonations are straight up country, just in case you thought he didn't have that trick in his bag.
Sometimes he could even be downright eccentric. His version of the Gershwin Brothers' "Someone to Watch Over Me" finds him pushing the top of his range, venturing almost in falsetto, for the entirety of the song. It's one of the set's few out and out failures, but it demonstrates how rarely you could predict where he would take any piece of material.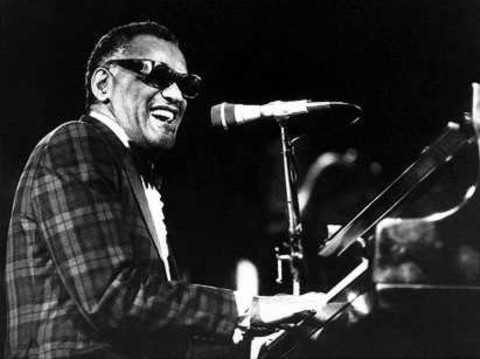 "Singular Genius: The Complete ABC Singles" can be ordered from:
Title

Singular Genius: The Complete ABC Singles (5 CDs)

Buy Now
Buy Now
Buy Now
Buy Now
Tags:
Harley Payette
,
Ray Charles
,
Ray Charles box set
,
Ray Charles singles
,
Singular Genius: The Complete ABC Singles
Posted in
Soul
|
Tweet
No Comments »
Leave a Comment