Written by admin on October 30, 2014 – 10:29 am -
Tweet
Paul McCartney has offered a free download of a previously unheard version of the song "Letting Go" ahead of the deluxe reissues of "Venus and Mars" and "Wings at the Speed of Sound".
"Letting Go" closed side one of "Venus and Mars," which was released in May 1975, and was also released as a single several months later. The free download is an extended version of the track, without backing vocals or horns, and it does not appear on either the standard or deluxe reissues which are released on November 4.
The free download of "Letting Go (Extended Version)" is available from McCartney's website.
"Wings at the Speed of Sound" will also receive the deluxe treatment on November 4 as part of the Paul McCartney Archive Collection.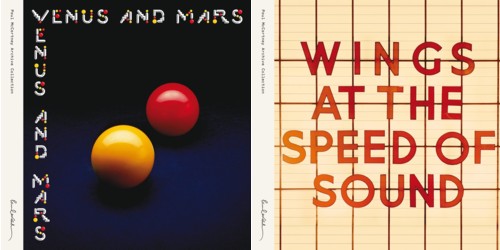 Further information on the reissues is available here.
Both titles are available as two-disc standard editions on CD and vinyl, three-disc deluxe editions, and digital downloads. The deluxe editions will include extra material, a book, and a DVD of material from the period.
All titles are available for pre-order via the links below:
Tags:
Letting Go download
,
Letting Go Extended Version
,
Paul McCartney
,
Paul McCartney Archive Collection
,
Paul McCartney Letting Go
,
Venus and Mars
,
Venus and Mars box set
,
Venus and Mars deluxe edition
,
Wings at the Speed of Sound
,
Wings at the Speed of Sound box set
,
Wings at the Speed of Sound deluxe edition
,
Wings reissues
Posted in
New releases
|
Tweet
No Comments »
Leave a Comment