Written by admin on August 27, 2015 – 2:06 pm -
Tweet
Legacy Recordings has released a new "Essential Van Morrison" collection and digital editions of 33 albums after acquiring the rights to Van Morrison's solo recordings from 1971 to present. The deal also includes all of Morrison's recordings with Them.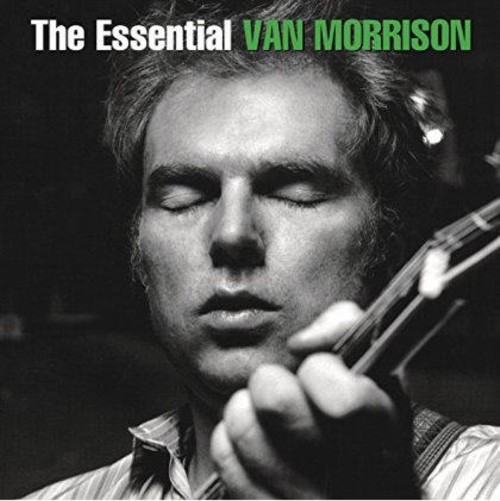 Adam Block, President of Legacy Recordings, says:
Van Morrison is one of the great singers, performers and musical artists in the history of recorded music. He continues to touch the hearts and souls of millions with the emotional power and spiritual truths of his songs. Legacy Recordings is proud to partner with Van to help him protect and curate his astounding catalog and to be given the opportunity to bring his music to whole new generations of fans around the world.
Essential Van Morrison
The 37-track, career-spanning "Essential Van Morrison" collection is available as a digital and 2-CD physical release on Friday, August 28. The 33 albums debut on iTunes on the same day. Many of these titles have never been available for streaming and the catalogue has been long unavailable online through iTunes or other DSPs.
The tracklist for "Essential Van Morrison" is as follows:
Disc 1
Gloria (w. Them)
Here Comes The Night (w. Them)
Spanish Rose
Brown Eyed Girl
Astral Weeks
The Way Young Lovers Do
Moondance
Crazy Love
And It Stoned Me
Into The Mystic
Domino
Wild Night
Tupelo Honey
Jackie Wilson Said (I'm in Heaven When You Smile)
Warm Love
Fair Play
Caravan
Hungry For Your Love
Cleaning Windows (Live).
Disc 2
Bright Side Of The Road
And The Healing Has Begun
Tore Down A La Rimbaud
Someone Like You
Irish Heartbeat (w. The Chieftains)
Whenever God Shines His Light (w. Cliff Richard)
Have I Told You Lately
Real Real Gone
Enlightenment
Why Must I Always Explain?
Days Like This
That s Life
Rough God Goes Riding
Precious Time
Once In A Blue Moon
Magic Time
Playhouse
Sweet Thing (Live).
Digital albums available now
Legacy Recordings has released the following albums digitally and via streaming platforms:
Wavelength (1978) – iTunes US / iTunes UK
Forthcoming new Van Morrison releases on the Legacy label will include a new career-spanning single CD compilation and deluxe Legacy Editions of Van Morrison solo albums: "Saint Dominic's Preview", "It's Too Late To Stop Now", "Hard Nose The Highway" and "Enlightenment".
The deal also covers the albums Morrison recorded with the band "Them" and later complilations, namely:
The Angry Young Them (1965)
Them – EP (1965)
Them Again (1966)
Them featuring Van Morrison (compilation, 1972)
The Story of Them featuring Van Morrison (compilation, 1997).
Rhino Expanded Editions
The Sony deal does not cover "Astral Weeks", "Moondance" or "His Band And The Street Choir". However, Rhino has announced this week that expanded editions of "Astral Weeks" and "His Band And The Street Choir" will be released in October.
The tracklists for the Rhino expanded editions are as follows:
Astral Weeks
Astral Weeks
Beside You
Sweet Thing
Cyprus Avenue
The Way Young Lovers Do
Madame George
Ballerina
Slim Slow Slider


Bonus Tracks – Previously Unreleased

Beside You (Take 1)
Madame George (Take 4)
Ballerina (Long Version)
Slim Slow Slider (Long Version).
His Band And The Street Choir
Domino
Crazy Face
Give Me A Kiss
I've Been Working
Call Me Up In Dreamland
I'll Be Your Lover, Too
Blue Money
Virgo Clowns
Gypsy Queen
Sweet Jannie
If I Ever Needed Someone
Street Choir


Bonus Tracks – Previously Unreleased

Call Me Up In Dreamland (Take 10)
Give Me A Kiss (Take 3)
Gypsy Queen (Take 3)
I've Been Working (Alternate Version)
I'll Be Your Lover, Too (Alternate Version).
Rhino released a deluxe edition of "Moondance" in 2013.
Van Morrison was awarded an honorary knighthood by Queen Elizabeth II in June for his "services to the music industry and to tourism in Northern Ireland." A week later he received the prestigious Johnny Mercer Award at the Songwriters Hall of Fame Gala in New York City. He will celebrate his 70th birthday on August 31 with two concert performances as part of the closing event of the Belfast EastSide Arts Festival 2015.
Title

The Essential Van Morrison

Buy Now
Buy Now
Buy Now
Buy Now
Buy Now
Tags:
the Essential Van Morrison
,
Them
,
Van Morrison
,
Van Morrison catalogue
,
Van Morrison iTunes
,
Van Morrison reissues
Posted in
60s pop
,
New releases
,
Rock 'n' roll
|
Tweet
No Comments »
Leave a Comment