Written by admin on March 12, 2014 – 5:45 pm -
Tweet
Legacy Recordings has premiered the official music video for Johnny Cash's "She Used To Love Me A Lot," a recently discovered recording included on the upcoming album "Out Among The Stars."
Directed by renowned filmmaker John Hillcoat (The Proposition, The Road, Lawless), the four-minute video, which was filmed over the course of a month across the U.S., aims to bring to life the emotive, haunting lyrics of "She Used To Love Me A Lot."
"She Used to Love Me A Lot" – Johnny Cash
Commenting on the song, Hillcoat says:
"She Used to Love Me A Lot" contains all the hallmark brilliance of Cash. The honest simplicity and deep conviction of his delivery shines through. The lyrics seemed to speak to America as it is now, to the nation that loved him and to the great divide he fought so hard against. This divide has only grown exponentially since he died, so we wanted to show America under this stark light and as a homage to the very reason Cash always wore black: to the shameful increase of the disenfranchised and outsiders. At the same time, we wanted to reference the great man's own struggle and journey from the love of his life to the burnt out ruins of his infamous lake house home, personal photographs, the cave where he tried to take his life but then turned it all around, the place he last recorded in and his last photo before his passing.
"Out Among The Stars" contains 12 newly discovered Johnny Cash studio recordings from sessions that took place in 1981 and 1984.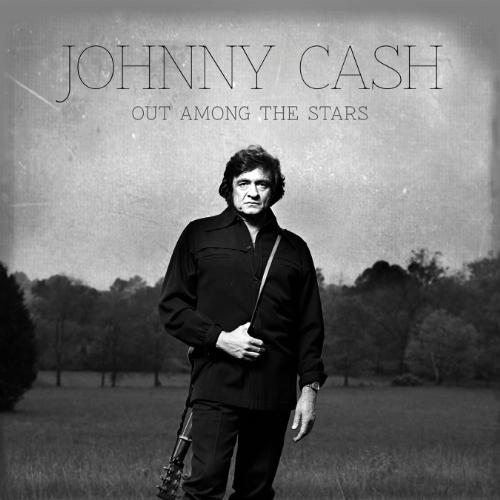 The album will be released on March 25 in the US/Canada and March 31 in the UK. You can pre-order now from the links below.
Title

Out Among The Stars

Buy Now
Buy Now
Buy Now
Buy Now
Buy Now

Out Among The Stars – Vinyl

Buy Now
Buy Now
Buy Now
N/A
N/A
Tags:
Johnny Cash
,
Johnny Cash Out Among the Stars
,
Johnny Cash She Used to Love Me a Lot
,
Johnny Cash She Used To Love Me A Lot video
,
Out Among the Stars
,
She Used to Love Me a Lot
,
She Used to Love Me a Lot video
Posted in
New releases
|
Tweet
No Comments »
Leave a Comment