Written by admin on October 9, 2013 – 8:55 am -
Tweet
Today would have been John Lennon's 73rd Birthday. Yoko Ono is marking the occasion with an exhibit of his art at a gallery located at 72 Greene Street, Soho, New York City.
Yoko will also relight the Imagine Peace Tower today in Iceland (4 pm ET/1 pm PT/9 pm UK time). You can Tweet your wishes to @IPTower.
Fans in Los Angeles will gather at 6pm at Lennon's Hollywood Walk of Fame Star for the John Lennon Birthday Celebration, which is hosted by Chris Carter, KLOS FM radio host of Breakfast With the Beatles.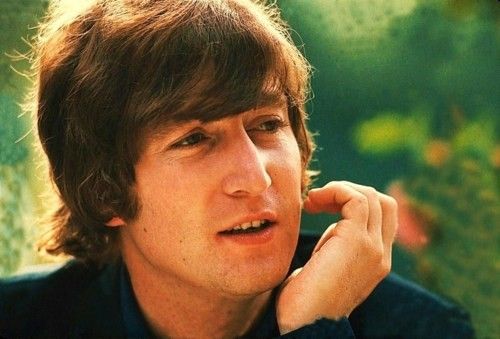 We remember John Lennon with five great performances from the early Beatles days through to one of his last recordings.
"Rock and Roll Music" – The Beatles
"Girl" – The Beatles
"You've Got To Hide Your Love Away" – The Beatles
"Mind Games" – John Lennon
"Beautiful Boy (Darling Boy)" – John Lennon
Tags:
John Lennon
,
John Lennon 73rd Birthday
,
John Lennon Beautiful Boy
,
John Lennon Mind Games
,
The Beatles
,
the Beatles Girl
,
The Beatles Rock and Roll Music
,
the Beatles You've Got To Hide Your Love Away
Posted in
The Beatles
|
Tweet
No Comments »
Leave a Comment