Written by admin on August 23, 2014 – 5:54 pm -
Tweet
Jimi Hendrix's first two posthumous studio albums, "The Cry of Love" and "Rainbow Bridge," have been remastered and will be released in September on CD, LP and as digital downloads. This is the first time that "Rainbow Bridge" has been released on CD.
Both albums were originally compiled by engineer Eddie Kramer and Jimi Hendrix Experience drummer Mitch Mitchell. The new releases were both remastered by Bernie Grundman from the original analogue masters.
"The Cry of Love" was originally released in February 1971, five months after Jimi's untimely death. With the exception of "My Friend," all songs on the album were written by Hendrix and recorded from late December 1969 through to the summer of 1970 at Electric Lady Studios in New York. "My Friend" was recorded in March 1968 at Sound Center, New York, during the sessions for "Electric Ladyland". "The Cry of Love" reached #3 in the US and #2 in the UK.
The songs on "The Cry of Love" were originally intended for inclusion on Hendrix's planned double album titled "First Rays of the New Rising Sun", which was finally compiled and released in 1997.
"Rainbow Bridge," released in October 1971, featured several songs from the planned double album. There's also a studio version of "Star Spangled Banner," a live recording of "Hear My Train a Comin'" and a Ronettes guest spot on "Earth Blues".
The cover art for "Rainbow Bridge," which is retained for the reissue, is deceptive because it does not contain any songs featured in the "Rainbow Bridge" movie.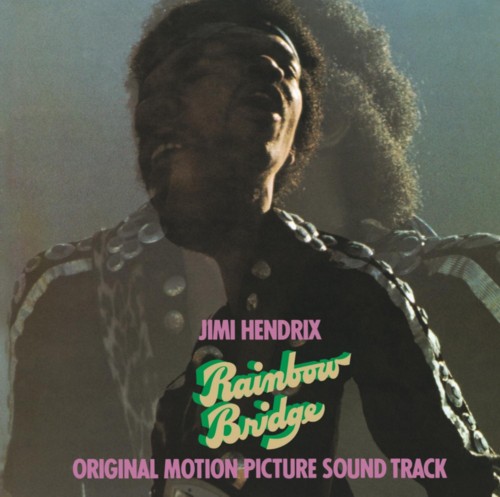 Both reissues will be available on September 16th. The CD and vinyl editions are available for pre-order now via the links below:
Tags:
Jimi Hendrix
,
Jimi Hendrix Rainbow Bridge
,
Jimi Hendrix Reissues
,
Jimi Hendrix The Cry of Love
,
Rainbow Bridge
,
The Cry of Love
Posted in
Rock music
|
Tweet
No Comments »
Leave a Comment