Written by admin on March 11, 2015 – 10:54 pm -
Tweet
US rocker and producer, Jack White, will release a single featuring Elvis Presley's first recordings for Record Store Day on April 18.
White has been revealed as the bidder who paid $300,000 for the Elvis acetate at an auction earlier this year. The acetate features "My Happiness" on the A-side and "That's When Your Heartaches Begin" on the B-side. The songs were recorded by Elvis at the Memphis Recording Service in Memphis in the summer of 1953, a full year before the release of his first professional recording.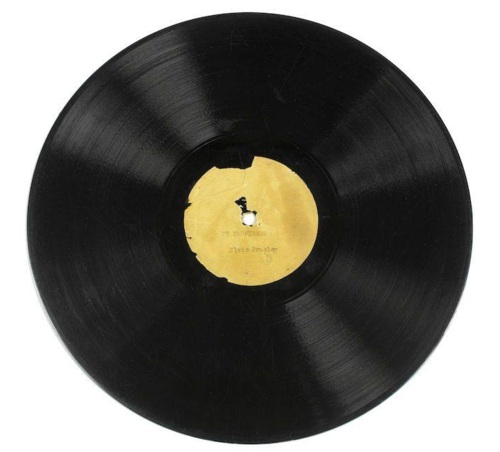 White's record label, Third Man, has provided the following details of the Record Store Day release:
Utilizing the actual unrestored audio as it currently exists on the sole original copy of 'My Happiness' b/w 'That's When Your Heartaches Begin,' Third Man will make a limited facsimile, 10-inch 78-rpm disc available on April 18, 2015.

From reproducing the typewritten labels (printed on the reverse of extra Prisonaires labels that happened to be laying around Sun Records in July 1953) to being packaged in a plain, nondescript, of-the-era sleeve, the utmost attention to detail has been paid in order to create an object so close to the historic original as to almost be indistinguishable from one other.
Both titles have found their way onto official releases in the last two decades, but many fans will no doubt regard this as a fun novelty item to add to their collection. There will also be a A 7-inch, 45-rpm release later in the year featuring restored versions of the two songs.
Tags:
Elvis Presley
,
Jack White
,
Jack White Elvis Presley Record Store Day
,
Jack White Elvis Presley single
,
My Happiness
,
Record Store Day
,
That's When Your Heartaches Begin
,
Third Man
Posted in
Elvis
|
Tweet
No Comments »
Leave a Comment