Written by admin on October 25, 2014 – 7:38 pm -
Tweet
Jack Bruce, former bassist and singer with 1960s supergroup Cream, passed away today (Oct 25) at his home in Suffolk aged 71. He had been suffering from liver disease.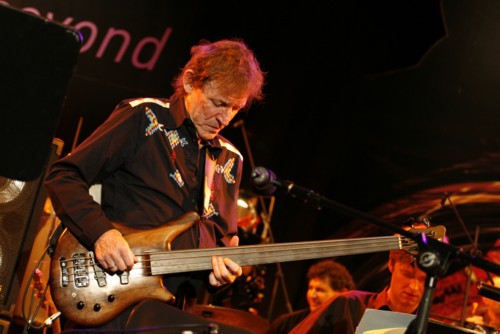 A statement issued by Bruce's family says:
It is with great sadness that we, Jack's family, announce the passing of our beloved Jack: husband, father, granddad, and all round legend. The world of music will be a poorer place without him, but he lives on in his music and forever in our hearts.
Jack Bruce was born on May 14, 1943 in Bishopbriggs, Lanarkshire, and began playing jazz bass as a teenager. He studied cello and musical composition at the Royal Scottish Academy of Music and Drama, but left because the Academy disapproved of students playing jazz music.
Before forming Cream with guitarist Eric Clapton and drummer Ginger Baker in 1966, Bruce had been a member of a number of significant acts. He'd previously worked with Baker as a member of Blues Incorporated and the Graham Bond Quartet, and with Clapton as a member of John Mayall & the Bluesbreakers and The Powerhouse.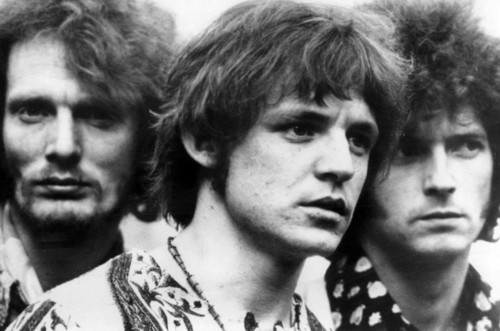 Cream 1967 – Ginger Baker, Jack Bruce, and Eric Clapton (l to r)
Cream recorded four albums before breaking up in 1968, with Bruce writing/co-writing such classic tracks as "White Room," "Sunshine of Your Love" and "SWLABR".
"Sunshine of Your Love" – Cream
Cream reunited in 1993 for their Rock and Roll Hall of Fame induction, and more significantly in 2005 for a number of gigs in London and New York. The band received the Grammy Lifetime Achievement Award the following year.
Bruce started a solo career in 1969 with the album "Songs of a Tailor" and would release many albums over the next four decades, culminating in 2014's "Silver Rails".
"Silver Rails" – Promo
Bruce also released music with various groups over the years, including two studio albums and one live album with West, Bruce & Laing, which were a blues rock trio formed in 1972. He also found time to collaborate on various projects with other musicians over the years, including Frank Zappa, Ringo Starr, Gary Moore and Robin Trower.
Eric Clapton and Ginger Baker have both posted short tribute messages to Bruce on their Facebook pages:
"I am very sad to learn of the loss of a fine man, Jack Bruce… My thoughts & wishes are with his family at this difficult time." – Ginger Baker

"He was a great musician and composer, and a tremendous inspiration to me." – Eric Clapton
Jack Bruce is survived by his wife, Margrit, and four children.
Tags:
Cream
,
Eric Clapton
,
Ginger Baker
,
Jack Bruce
,
Jack Bruce death
,
Jack Bruce dies
,
Jack Bruce obituary
,
Jack Bruce Silver Rails
Posted in
Obituaries
,
Rock music
|
Tweet
1 Comment »
One Comment to "Jack Bruce – 1943-2014"
Musicians we lost in 2014 | Classic Pop Icons Says:
January 8th, 2015 at 11:25 am

[…] Oct – Jack Bruce (71) – English bassist with 1960s supergroup […]
Leave a Comment