Written by admin on December 27, 2012 – 8:54 pm -
Tweet
American soul singer Fontella Bass, whose signature song was the worldwide hit "Rescue Me," died yesterday (Dec 26) at a St. Louis hospice of complications following a heart attack. She was 72.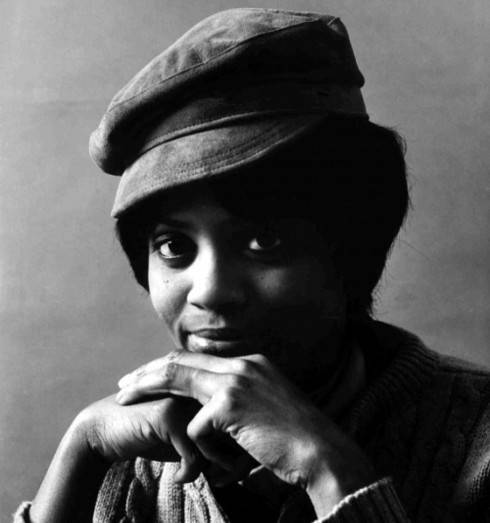 The death was confirmed by the singer's daughter, Neuka Mitchell, who explained that her mother had suffered a series of strokes over the past seven years. She also paid tribute to her mother's character:
"She was an outgoing person. She had a very big personality. Any room she entered she just lit the room up, whether she was on stage or just going out to eat."
Fontella Bass was born in St. Louis, Missouri on July 3, 1940. She began singing and playing piano in church and by aged nine was touring with her mother, the gospel singer Martha Bass, who was a member of the Clara Ward Singers. These gospel tours continued until Fontella was 16, after which she began to perform R&B material at local clubs and fairs.
She soon came to the attention of bandleader Oliver Sain and singer Little Milton, joining their band as a pianist, before being given her own vocal spot in the show. After Milton left, Sain recruited Bobby McClure and the group was named The Oliver Sain Soul Revue featuring Fontella and Bobby McClure. She also released a number of recordings in this period on Bobbin Records, but with limited success.
The turning point for Bass as a recording artist came in 1965 when she moved to Chicago and auditioned for Chess. The first singles were duets with Bobby McClure, including the top five R&B hit "Don't Mess Up a Good Thing".
"Don't Mess Up a Good Thing" – Fontella Bass and Bobby McClure
The song for which Fontella Bass will be best remembered is the million-selling "Rescue Me," which was released in September, 1965 and would top the R&B charts and peak at number four on the Billboard Hot 100.
"Rescue Me" – Fontella Bass
Unfortunately, it would take twenty years before Bass would be credited with her share of the songwriting and the royalties for the song, which she had co-written with pianist Raynard Miner.
"Rescue Me" was followed-up by several lesser hits on Chess, including "Recovery," "I Can't Rest," and "You'll Never Know," as well as the moderately successful album "The New Look".
Bass left Chess in 1967 and moved to Paris with her husband Lester Bowie in 1969, where she worked with the Art Ensemble of Chicago on the albums "Art Ensemble of Chicago with Fontella Bass" and "Les Stances a Sophie" (the soundtrack of the movie of the same title).
The couple returned to St. Louis in the early 1970s and Bass released her second album "Free". It contained some strong material and great performances, but failed to find an audience, and Bass then spent much of the next decade concentrating on raising a family.
Bass returned to her roots in 1990 with the release of the gospel album "Promises: A Family Portrait of Faith," which also featured her mother and younger brother David Peaston. This was followed-up by the albums "No Ways Tired" (1995), which was nominated for a Grammy, "Now That I Found a Good Thing" (1996), and her final album "Travelin'" (2001).
Bass is survived by four children.
Tags:
Bobby McClure
,
Don't Mess Up a Good Thing
,
Fontella Bass
,
Fontella Bass death
,
Fontella Bass obituary
,
Rescue Me
Posted in
Obituaries
,
Soul
|
Tweet
No Comments »
Leave a Comment