Written by admin on May 6, 2015 – 9:54 pm -
Tweet
Errol Brown, the lead singer of Hot Chocolate, passed away at his home in the Bahamas today (6 May). The 71-year-old had been battling liver cancer for some time.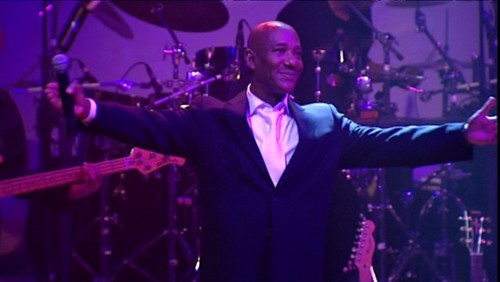 Brown's death was announced by his manager, Phil Dale, who said:
Errol Brown MBE passed away in The Bahamas this morning with his wife Ginette and daughters Colette and Leonie by his side of liver cancer. Errol was a lover of life and obviously 'music!' I never went into his home, car or a hotel room without music playing.

Errol was a 'Gentle Man' and was a personal friend of mine who will be sadly missed by everyone who knew him. His greatest legacy is that his music will live on!
Brown will be best remembered for his distinctive vocals on the string of great hits he achieved with Hot Chocolate in the 1970s and 1980s, including "Every 1's a Winner," "So You Win Again," "It Started With a Kiss" and "You Sexy Thing". The latter, which Brown co-wrote, was a UK Top Ten hit again in 1997 when it was featured in the movie "The Fully Monty".
"You Sexy Thing" – Hot Chocolate
Born in Jamaica in 1943, Brown moved to the UK with his mother when he was 12. His musical break came in 1969 when he sent a reggae version of "Give Peace a Chance" to John Lennon, who signed him to Apple record label.
After a short-lived association with Apple, Hot Chocolate signed with Mickie Most's RAK record label. Their first single, "Love is Life," reached number six on the UK charts in 1970 and began a 15 year run of hits. Brown and Hot Chocolate co-founder, Tony Wilson, were also writing songs for other artists in this period, including Mary Hopkins ("Think About Your Children") and Herman's Hermits ("Bet Yer Life I Do).
Hot Chocolate reached their commercial peak in the mid-1970s, achieving hits around the world, including the US where both "You Sexy Thing" and "Every 1'S a Winner" both hit the Top Ten on the Billboard Hot 100. The band's only UK number one came in 1977 with "So You Win Again".
"So You Win Again" – Hot Chocolate
Hot Chocolate disbanded in 1986 and Brown embarked on a solo career, releasing a number of albums and singles between 1987 and 2002. The singles "Personal Touch" and "Body Rockin'" were moderate hits in 1987 and his final album "Still Sexy – The Album" reached number 44 in the UK in 2001.
Brown was made an MBE by the Queen in 2003. The following year he received an Ivor Novello award for his outstanding contribution to British music.
Tags:
Errol Brown
,
Errol Brown death
,
Errol Brown obituary
,
Hot Chocolate
,
So You Win Again
,
You Sexy Thing
Posted in
Obituaries
|
Tweet
No Comments »
Leave a Comment