Written by admin on April 3, 2015 – 9:23 am -
Tweet
The New York Theatre Workshop has announced that David Bowie will collaborate on a stage version of his 1976 movie "The Man Who Fell to Earth" with playwright Enda Walsh. The show will be titled "Lazarus".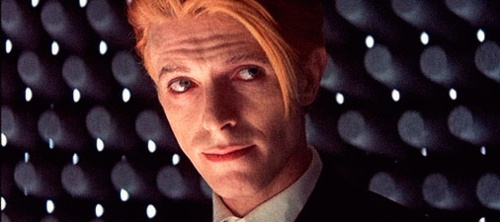 "Lazarus" will feature new songs by Bowie as well as new arrangements of older material. The original film was based on Walter Tevis's 1963 novel "The Man Who Fell to Earth" and the new show will feature some of the same characters, but is not expected to retell the story of either the book or film.
"Lazarus" will be directed by Belgian avant-garde director, Ivo van Hove, and will not feature Bowie on stage.
Artistic director of New York Theater Workshop, James C Nicola, told the New York Times:
It's going to be a play with characters and songs – I'm calling it music theatre, but I don't really know what it's going to be like, I just have incredible trust in their creative vision. I'm really excited about it. These are three very different sensibilities to be colliding.
"Lazarus" will open late this year.
Tags:
David Bowie
,
David Bowie Lazarus
,
David Bowie Lazarus stage show
,
David Bowie The Man Who Fell to Earth
Posted in
General
|
Tweet
No Comments »
Leave a Comment