Written by admin on October 31, 2013 – 5:42 pm -
Tweet
David Bowie did not appear in person at the Mercury Prize award ceremony on Wednesday night, but did use the occasion to premiere the music video for the song "Love Is Lost".
Bowie was nominated for the Mercury Prize for his album "The Next Day," along with Arctic Monkeys, Jake Bugg, Laura Mvula, and the winner James Blake.
The simple "Love Is Lost" music video was created by Bowie and his assistant Jimmy King, and cost just $12.99 according to the star. He says that the video has "a strangely moving gothic inflected storyline perfect for Halloween". Judge for yourself…
"Love Is Lost" – David Bowie
The 2 CD/DVD "The Next Day – Extra" edition of the album is released next week, featuring bonus tracks and music videos.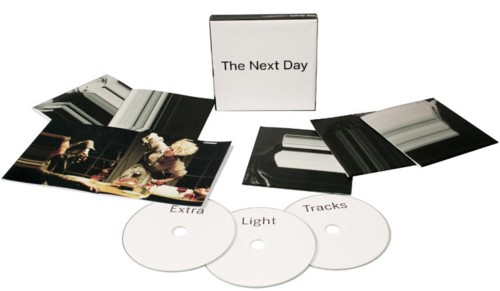 "The Next Day – Extra" can pre-ordered now.
Title

The Next Day – Extra (2 CDs/DVD)

Buy Now
Buy Now
Buy Now
Buy Now
Tags:
David Bowie
,
David Bowie The Next Day
,
Love Is Lost
,
The Next Day Extra
Posted in
New releases
|
Tweet
No Comments »
Leave a Comment